Wow good morning fellow bloggers :) I hope you are all well and are having a lovely start to your weekend! I have a big one planned this weekend with spring cleaning, lol. I thought i would quickly share a few pages i have created before i rip my scrap room apart. I have decided to change a few things around just for a change and also to try and encourage myself to use it up. I stayed up late sorting ribbon and adding them to rings to hang up because sitting in jars i don't see them. This is something i should have done a long time ago but i knew how time consuming it was and kept putting it off. Due to the limited room i have now and the storing facilities i have, silly me threw alot out when i moved because i thought i would never use it :( , I have to reorganise it. I now know why people hoard because you never know when you may need that something!!!!
Okay so enough rambling onto some sharing. I created a page using the sketch over at
Scraptherapy
. A great sketch and i was so inspired by the grungy feel to it. I decided to create a page from when my second daughter was born. I love stepping past the traditional soft and girly pages for newborns :) I used some lovely Green Tara flowers and ribbon. Ribbon i hear you say, well the polka dot flower with the gorgeous Websters embelly in the centre is actually ribbon i transformed into a flower. I also cut my title from my Cricut. So here is my page...
The sketch i used...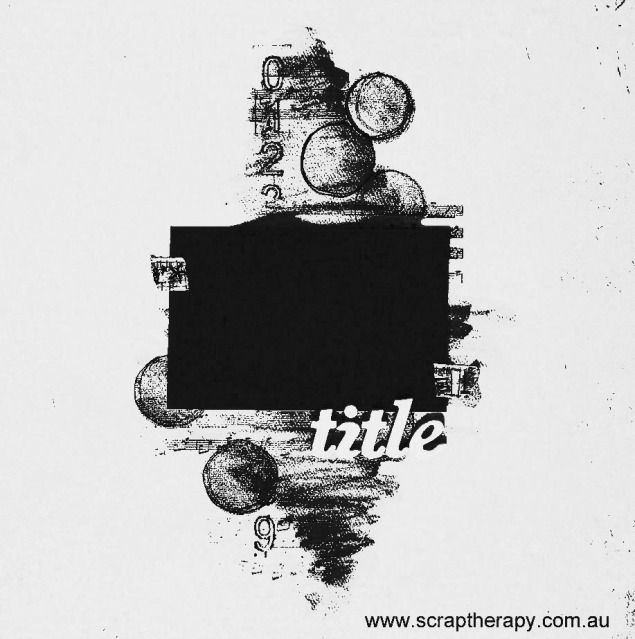 I also wanted to share a page i created using the Kaisercraft Butterfly kisses. Such a sweet range i can't wait to create more with it :) Anyone want to reorganise my room for me, lol.
Okay so i have procrastinated long enough i must go, enjoy your weekend :)